I need to update my Gallery at the Store with my recent projects. So many of them laying around.
Its been a busy month. A trip to New York to see family, working on Christmas presents and making this the best first Christmas I can for the baby. Not only did we take him to New York, but we gorged ourselves. Its our yearly 'fill up on Italian pastries' trip. We hit the bakery almost everyday. We took a red eye flight and they first day my dad was at the bakery almost the second they opened. He bought what he called 'the starter kit' of pastries. Enough to get us through the first day. And the Entemans cakes! Oh my! They were stacked 5 high and 3 deep on the counter in my aunts kitchen! It was crazy. Now that I'm home, I'm eating bread and water to make up for it!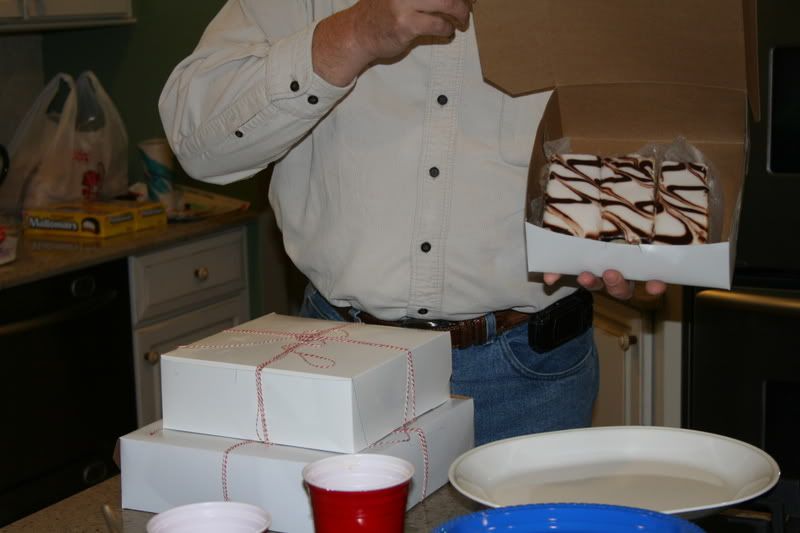 Then I had to bake the Christmas cookies and goodies for friends and family. Crazy! I'll post pictures of the finished product later. My dining room table is a mess. Nick got his first taste of fudge......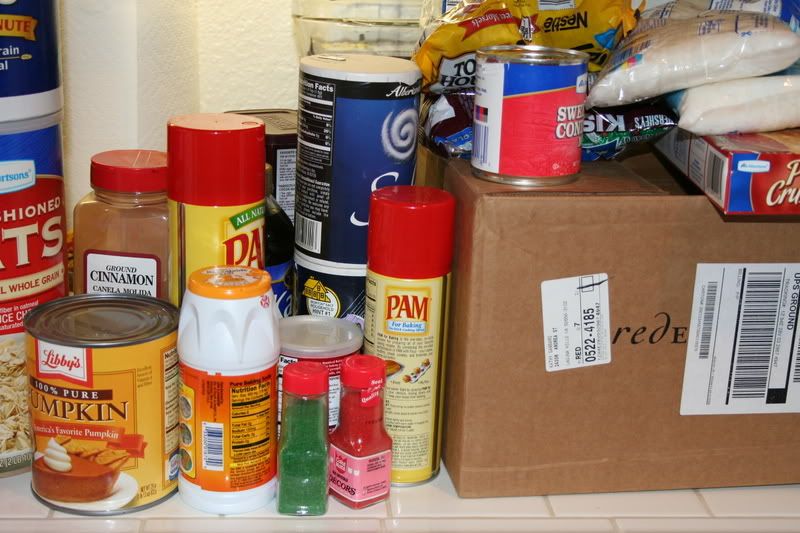 I've been working on Christmas presents for the family. I'm making everyone a little something this year. I found that
Michelle Hills kits
from
Polka Dot Whimsy
make some great gifts. If you've ever taken one of Michelles classes, you know her love of 'extras' or 'doodahs'. She searches out the perfect 'extras' for all of her kits and classes. She started her own Kit Club in September - one smart move! She's got an eye for cute stuff. I'm addicted! And since I can't get out and take classes like I used to, this is the perfect thing.
Michelle Hill
delivered to my house!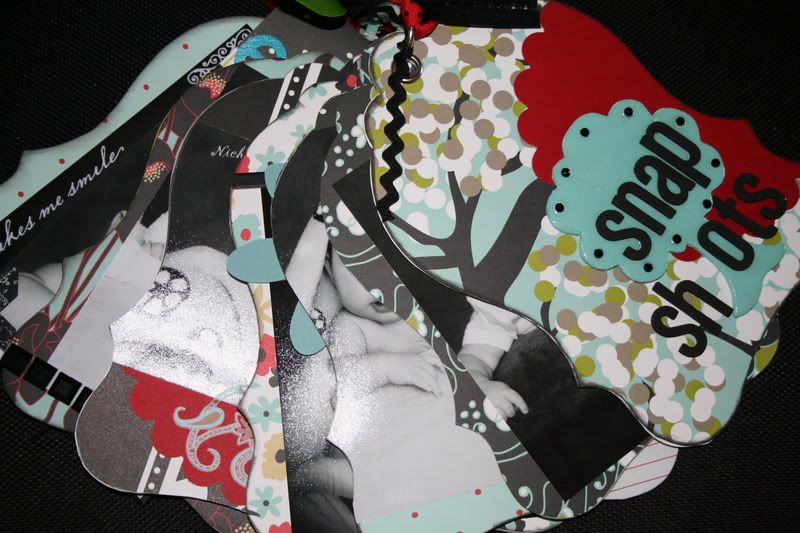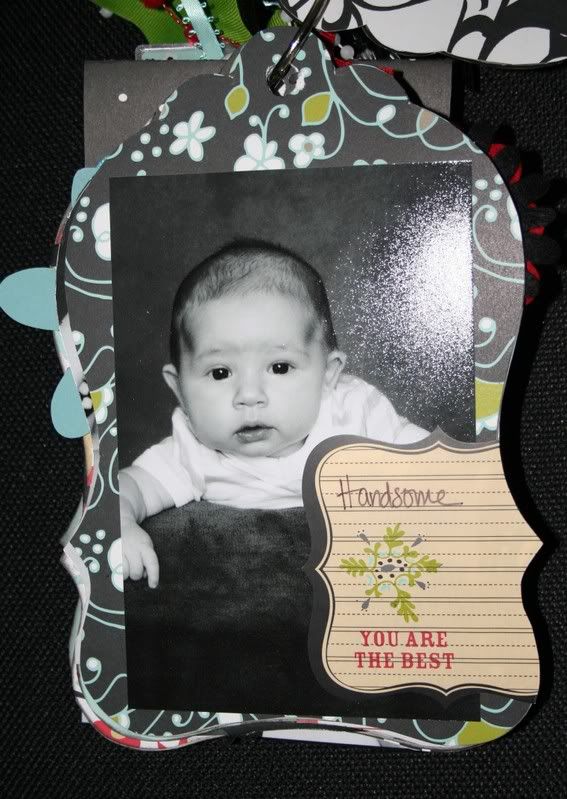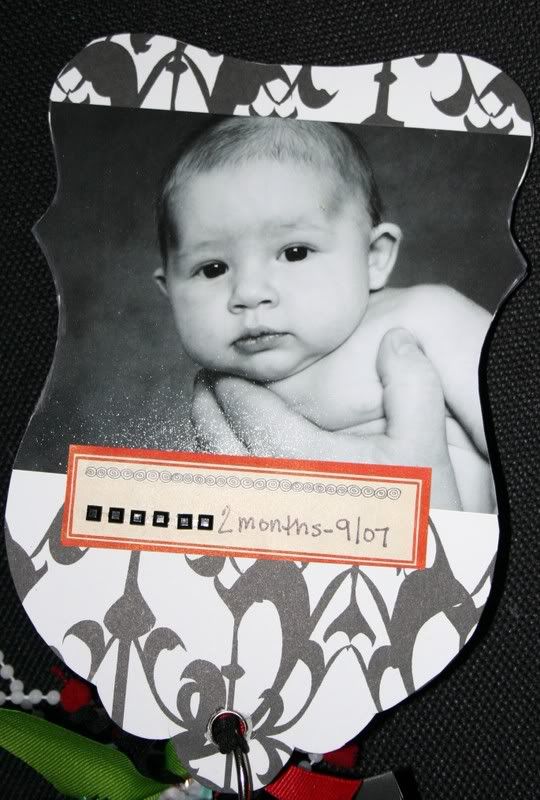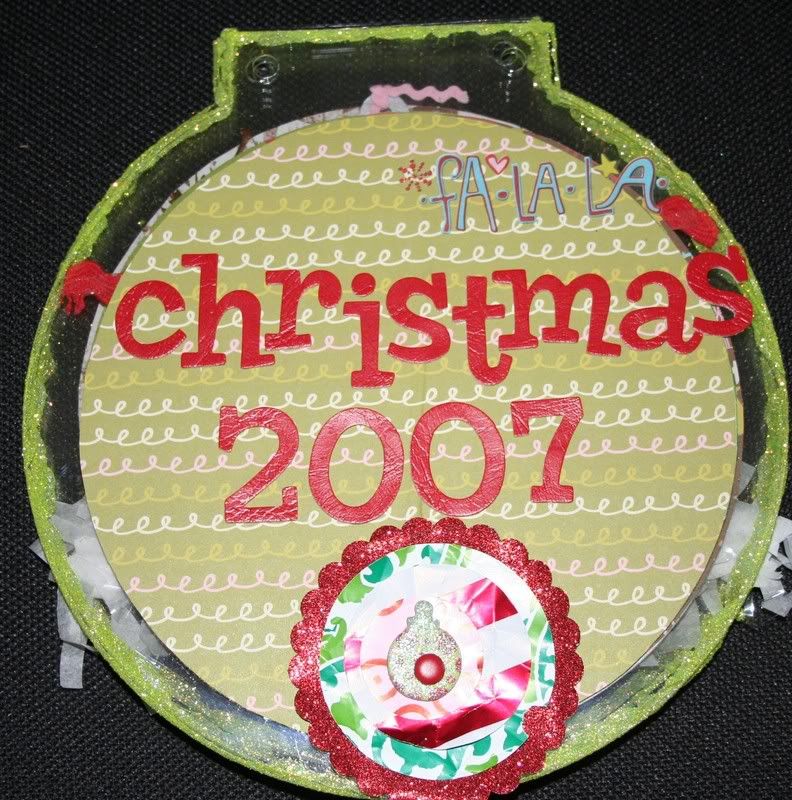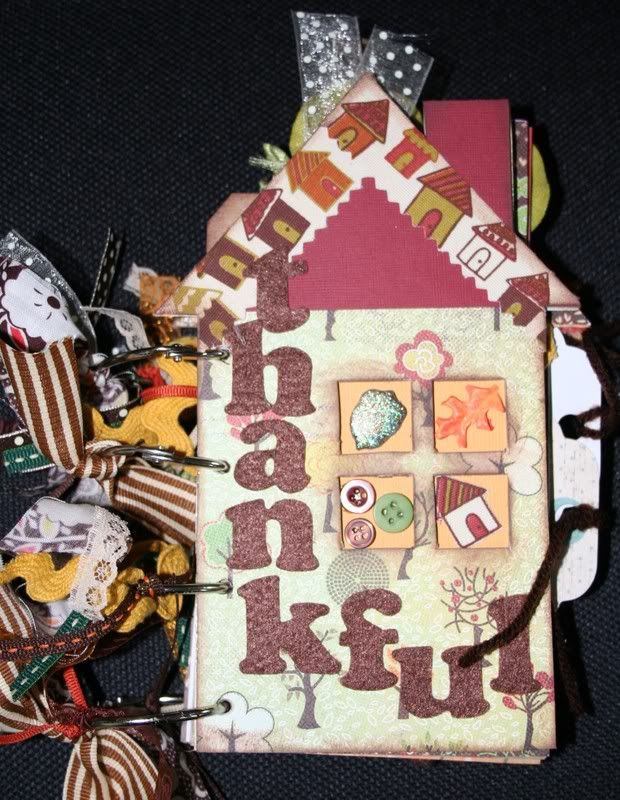 I'm addicted to mini albums. Here are some of the ones I'm giving away this year to some lucky family member - design courtesy of Michelle. I also made some of my own mini albums and those will be posted in a couple of days. I need to take more pictures, upload new product for the store, get the rest of the Christmas cards out etc. You know, its a busy time of year. I'm trying to get it all done today so I can enjoy the last week before Christmas.
One thing I've been dying to do (and I had the perfect photos sitting here for it) is lift
this layout I saw on 2Peas
. It was the Layout of the Day a few weeks ago. Awesome. Of course, I couldn't use pink for a boy, so I tweaked everything a little. I used the new Pageframes 12 inch antique frame, Prima Crystal Swirls, Scenic Route paper (worn lined paper by Scenic Route) and some chipboard embellishments by Lil Davis Designs. I chalked and glittered the stars and letters (both LDD). All embellishments are placed on the top side of the acrylic sheet while the paper and pictures are on the backside. I edged the acrylic sheet with light blue Stickles. I've got a collection of Stickles and other glitter glues that you wouldn't believe! I love that my little boy likes to cuddle. He'll cuddle with me under the down comforter in the morning when he wakes up and sometimes goes back to sleep.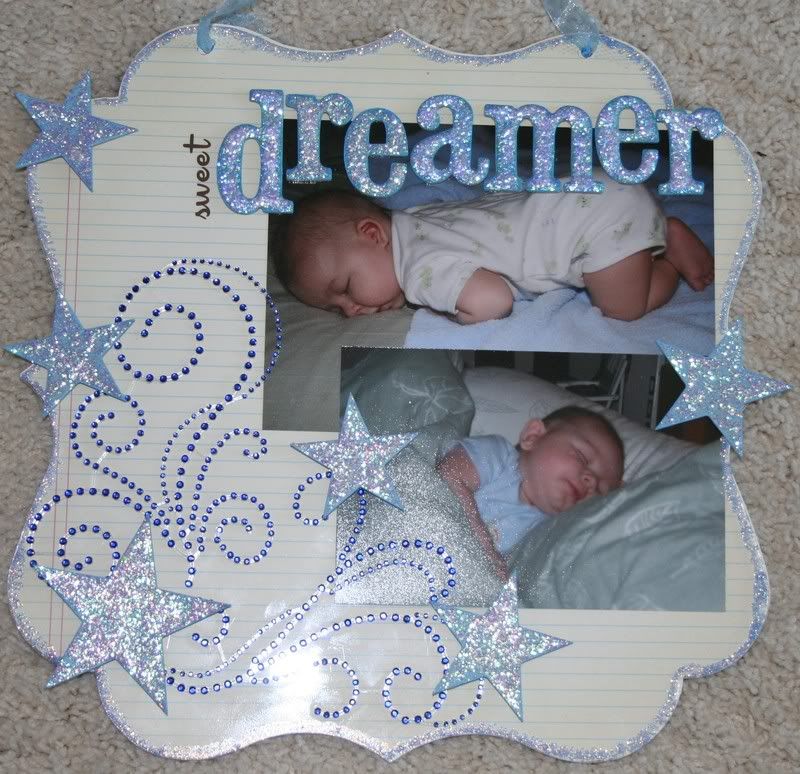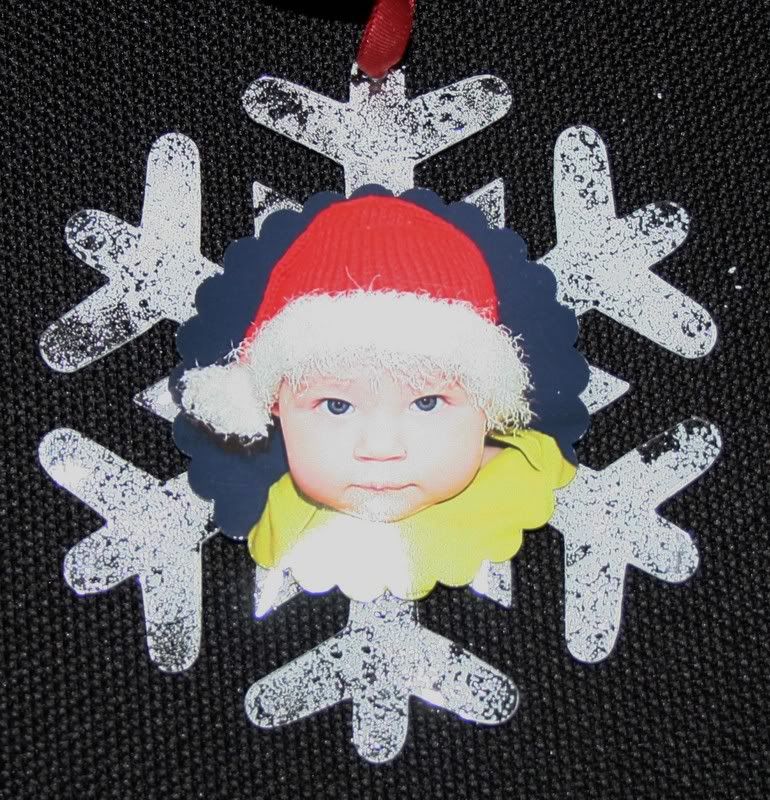 Also, I used the smaller acrylic shapes from Pagesframes to create some ornaments for the family to commemorate the baby's first Christmas. I used glitter and Stickles on some of them and I embossed the rest. I used a 3 inch Marvy scalloped circle punch to punch out the picture of my little 'elf' and attached it to the center. Some of the acrylic shapes already have holes punched in the top, but some don't. You can use your trusty Crop-A-Dile to make the hole. (This is the best money I've ever spent on a tool.)
More to come later! I need to get the Pageframes items uploaded to the store.
Don't forget to add items to your Wishlist! Anyone can access your Wishlist and purchase items from there for you! Wouldn't that be the perfect gift! Orders can be shipped to you directly or to the person purchasing them for you. We also offer cute Gift Certificate holders. You have until Friday to request the Petal Envelopes for Gift Certificates. This should guarantee a Christmas delivery. A Stash Gift Certificate would make a perfect gift for you or someone you know!