No time for scrapping.
Thursday night, we took Nick to California Adventure for Mickeys Trick or Treat. I think he actually got the concept. He walked around all night long with his bag open for the candy givers posted throughout the park. So Halloween should be fun. Check out those legs!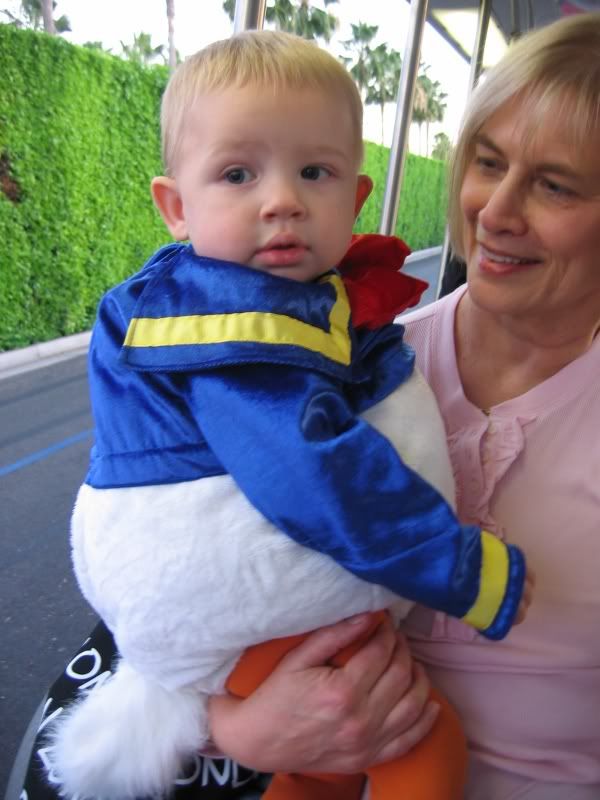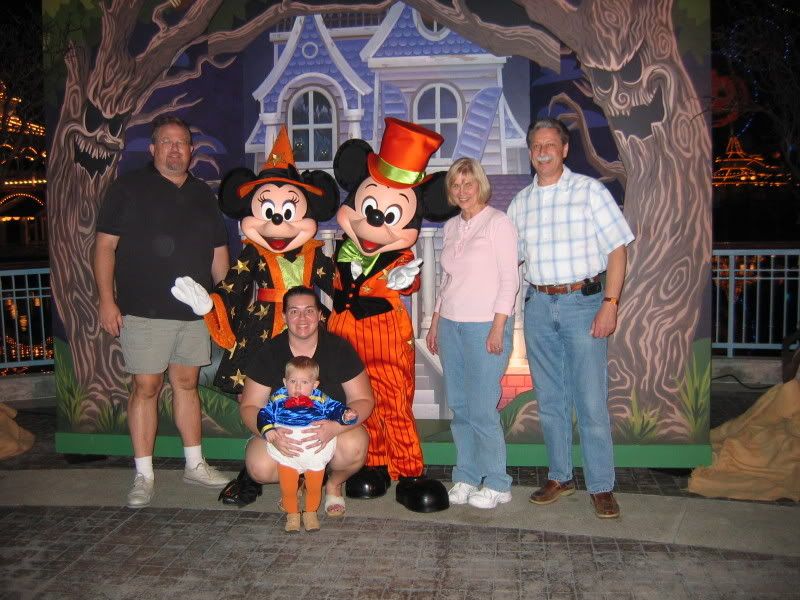 And he got to meet Donald Duck up close and personal. Donald is my dads personal favorite so he was pretty excited too.
Friday, we visited our 3rd pumpkin patch. We actually bought pumpkins this time for carving. My mom bought him this sweater for pumpkin patch pictures and too bad the weather has been in the 90's all month long! We threw it on him for 5 minutes, got a few pictures and then let him run around in a tshirt. Poor kid.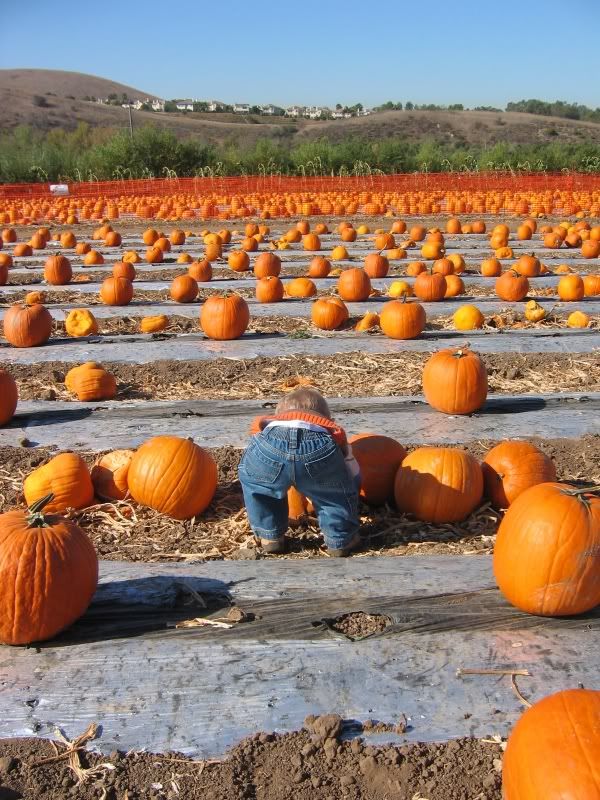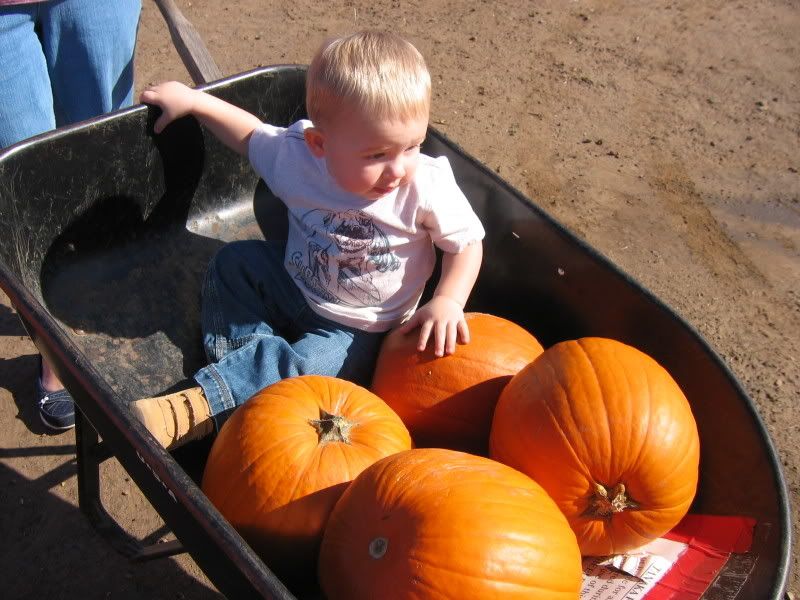 Saturday was a company picnic for Frito Lay where my husband works. Down at Doheny Beach. Most of the people from his office didn't show up so it was a bunch of people from the other 2 offices in his zone. We only knew a few people.
Sunday, we carved pumpkins.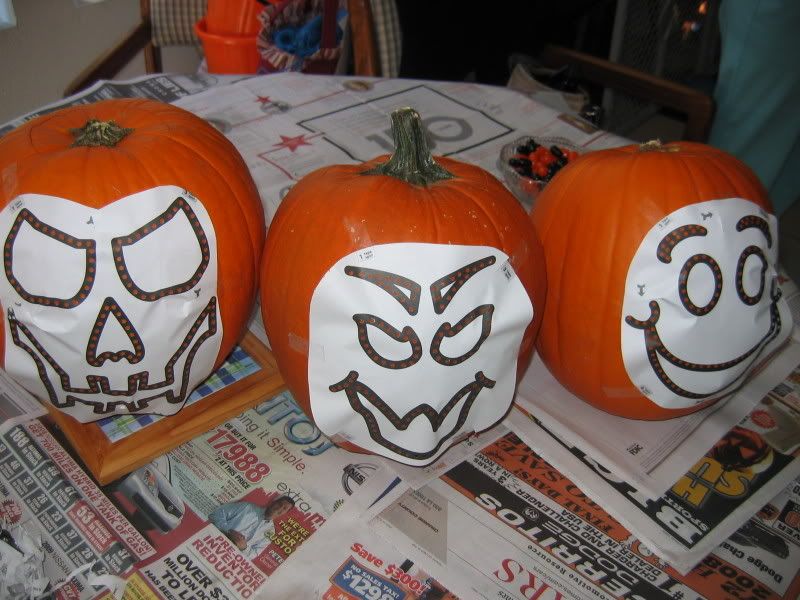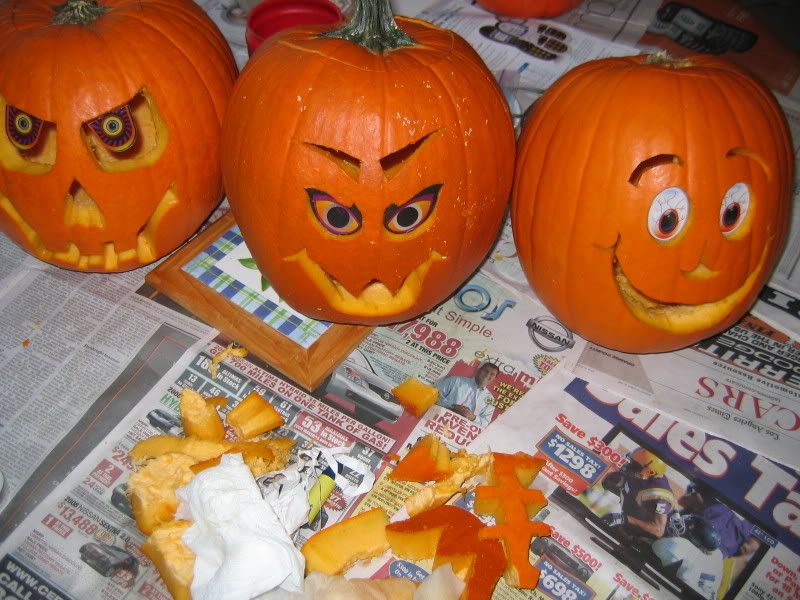 Monday - went to a Kings game. They played Detroit and played very well. I like the improvements they made to the team. I'm still mad about some of the trades this summer but I'm learning to deal. The building was full of Detroit fans who were over the top obnoxious most of the night. The Kings led the game most of the time and Detroit would tie it up, then the Kings would score again. This is the Stanley Cup Champions vs. the botton dwelling Kings. They should have cleaned the ice with us, but they could barely keep up. They have a team I totally envy but they did not play like Detroit normally does. They were in the penalty box all night and made a bunch of stupid mistakes. But the Kings played very well. It went into a shootout. So all of those bragging Detroit fans should be more embarassed than jubilant. You barely beat the last place team and we did get a point out of it.
Next game is Saturday vs. Calgary. One of my favorite Kings was traded to Calgary this summer. So my mom and I are wearing our Cammy jerseys for him that night.