These little Maya Road chipboard keychains. Here is my 'What Makes Me Happy ATC keychain. I used the new Collage Press papers and some Making Memories Tiny Alphas.

For the title, I took plain chipboard letters, inked them and then coated with a thick coat of Glossy Accents. I love the epoxy look this gives things and you can personalize any plain chipboard to match your project. I use the Cats Eye chalks but you can use any ink/chalk available. When I coat with GA, I used the pigment inks instead of the chalks. I get a deeper color.
And some pictures of my room right now. There are literally several piles of projects and I'm slowly working on each of them. The awesome
pumkpin patch photos
from last week are going to be put in a mini album this weekend. Looking forward to having at least one less pile in my room.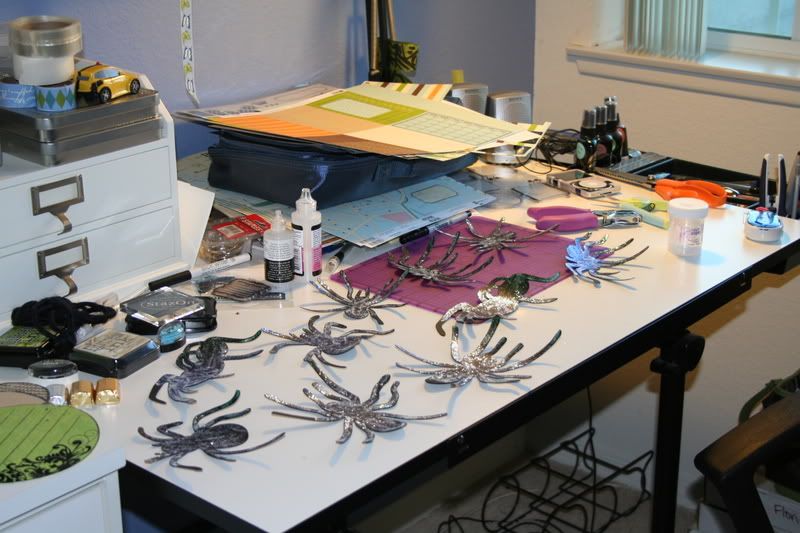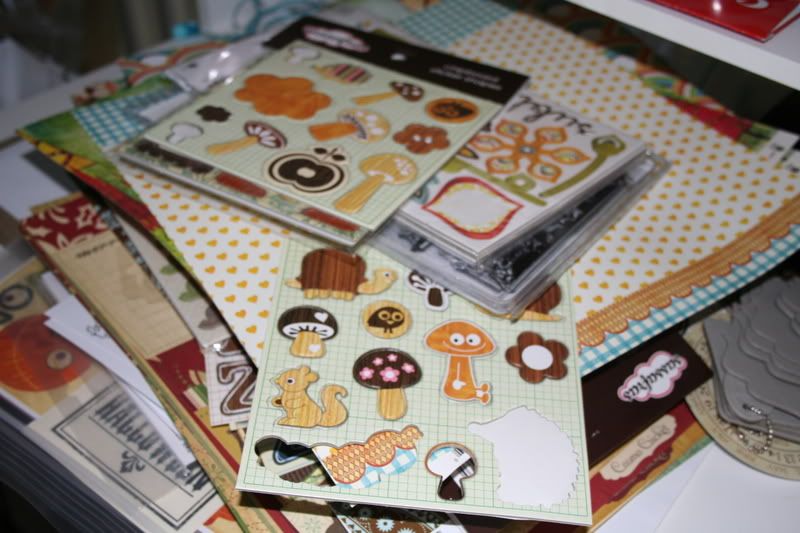 My way-too-full Clip It Up. I love this thing! I can display all of my AC Thickers (I think I have just about every font in every color) and other sticker letters. I have them sorted by color and then by texture. seems to work best for me. I hate putting them away though. I get a bunch out and then let them sit on top until I can't find what I'm looking for. I hate to organize!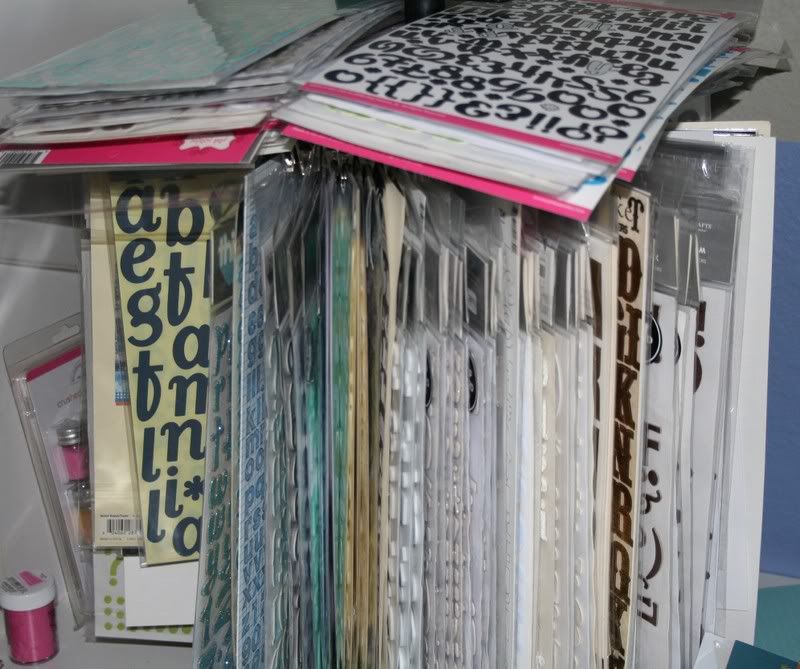 And my Martha Stewart Spiders. Found these at Michaels the other day and my husband wanted them for his haunted porch on Halloween. Yes, Haunted Porch. I glittered them up so they catch the lights from our front yard. Thinking about adding some red crystals for eyes, but maybe not. I have serious arachnaphobia so I can only work on these during the day - and even thats hard!
I still have to scan the layouts I've been working on.