well sort of. Cleaner than it has been. I found a use for that canvas box I got at Target forever ago. When I bought my Expedit, I bought some canvas totes to go in there. I ended up not liking the way it looked.
So this guy sat empty in my room for a long time. And now, he holds all of my new stuff. Everything that comes into the store that I MUST have is in here.
My Clip It Up - all organized again! And yes, those are all sheets of letters. Mostly Thickers.

My Bazzill collection. Not that I use it. I just look at it.
My post-it note section above my desk. Whenever I'm out and a layout idea comes to me, I jot it down on a posty and stick it here.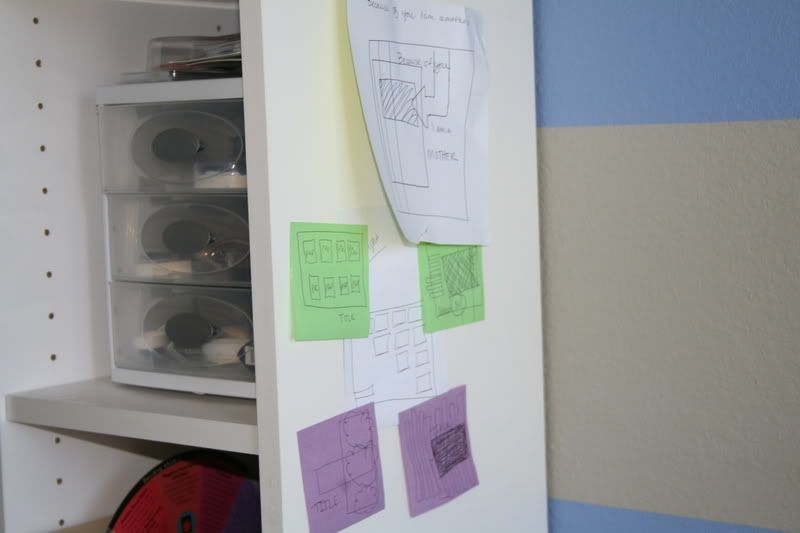 And for those of you wondering where I came up with the idea for Rascals Corner, well, he really does have a corner in my room. That futon chair is his. Complete with pillow and down filled blanket.