The results don't do them justice.
I guess I have to wait until tomorrow morning to take pictures of the layouts. I have a huge stack just waiting to be posted to the Gallery.
I'll post what I have and then retake them in the morning. Its just too much work to scan and stitch right now and I'm still working out the kinks new printer/scanner/copier. My old Canon printer died a couple of weeks ago so I traded it in on a newer, all-inclusive model. That means reading a new manual.
Fall In Ohio
(Kraft Cardstock, Sassafras chipboard and scalloped edge, American Crafts Thickers - Dolce, Fancy Pants Glitter Cuts, Crate Paper Brads, Hambly Screen Prints and Basic Grey Chip alphas.)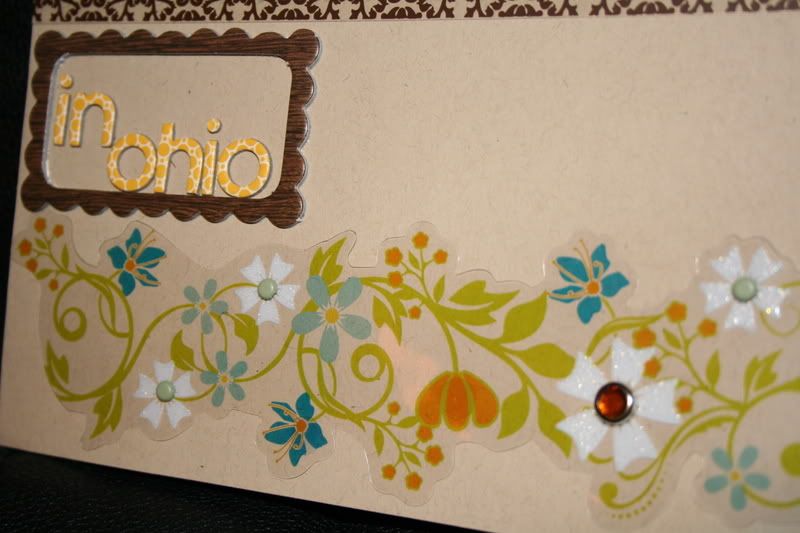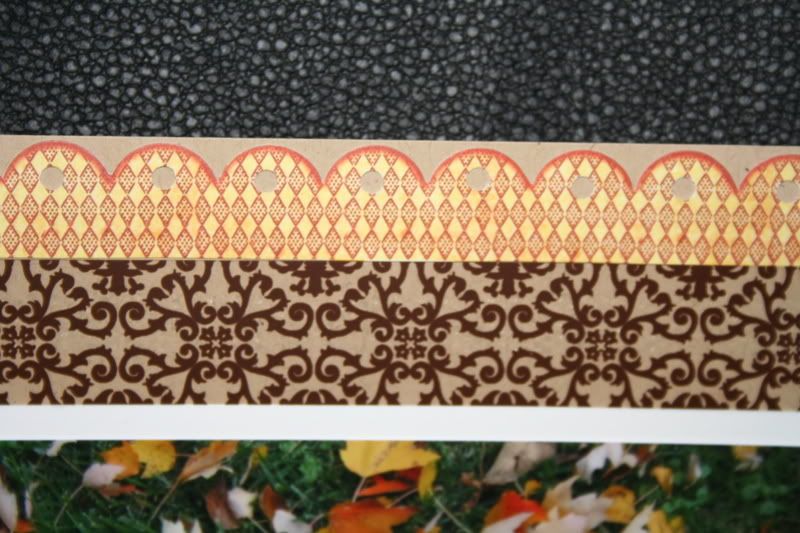 Meeting of the Minds
(Crate Paper Mia - Notes, American Crafts Thickers - Dolce, Fancy Pants Chipboard Accents (frog, swirls and thought bubble), Making Memories Tiny Alphas and Crate Paper Glittered Diecut)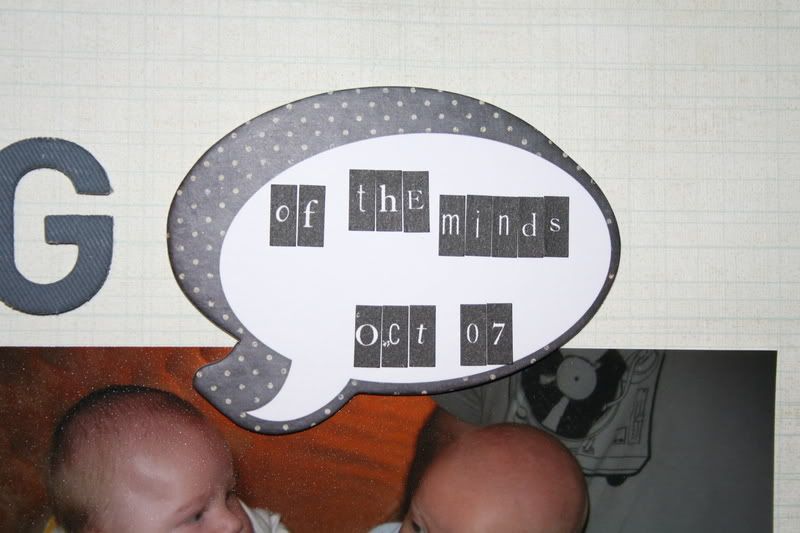 Future Golfer
(Crate Paper Prudence - Hope, Crate Paper Sticker Letters, Crate Paper Lemon Grass - Tangerine, Basic Grey chipboard accent, Fancy Pants chipboard accent, Crate Paper Rubon and Glittered Diecut)
Our Happy Place
(Sassafras Golden Love, Sassafras Criss Cross, Pink Paislee Fashion Script Black, Sassafrass monogram stickers, Sass journaling sticker, rainbows cut from Sass paper and Sass Chipboard Pal)
First School Picture
(Sassafras Over The Rainbow, Sass journaling stickers, Sass monograms and Scenic Route sticker letters.)
My Friend
(Kraft Cardstock, Fancy Pants chipboard accents (swirls, crown. hearts and flower), Basic grey chipboard letters, assorted papers from Sassafrass, KI Memories, Fancy Pants, October Afternoon and Hambly. I used scraps I had laying around.)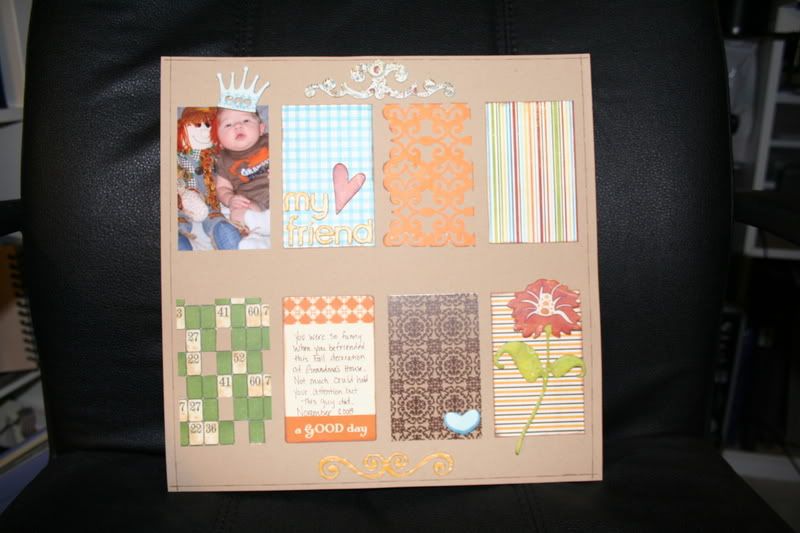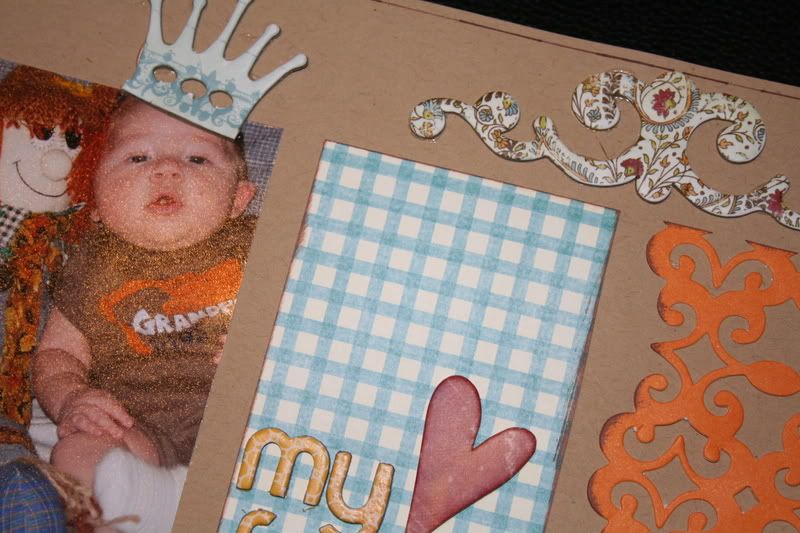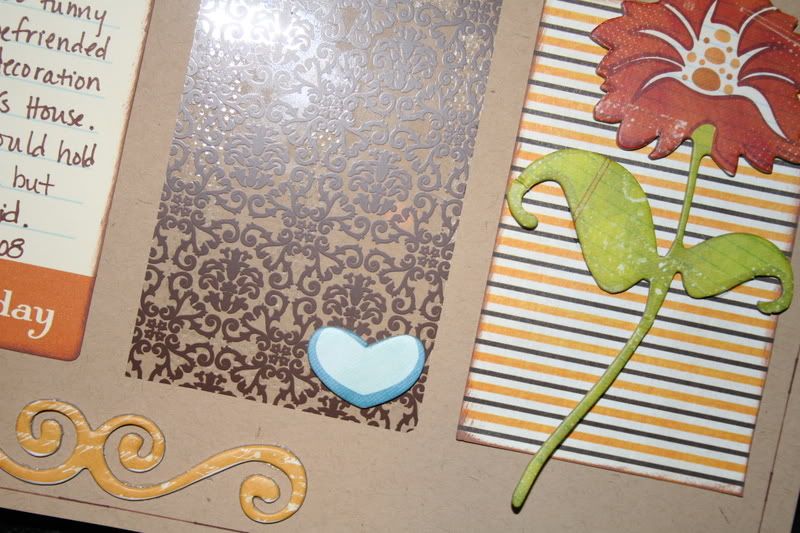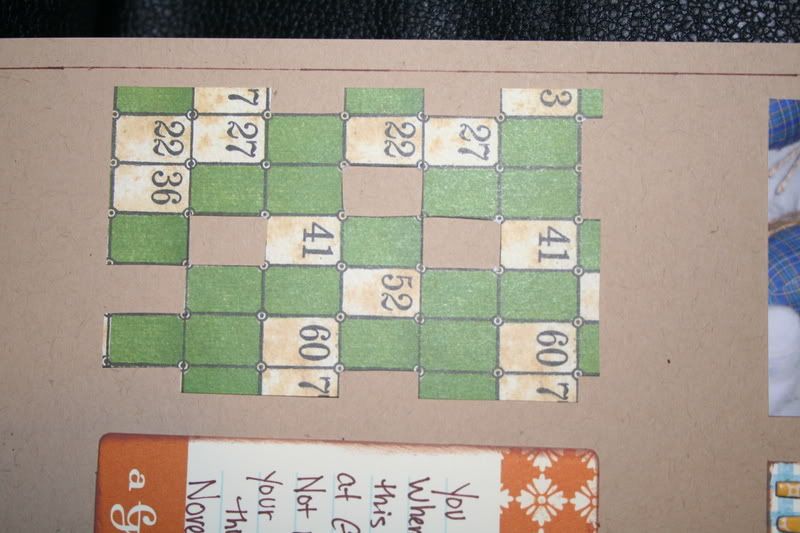 Cheez-it Thief

(Kraft Cardstock, Basic Grey Ambrosia paper - Fresh Squeezed, Black and white bazzill, Jenni Bowlin rubons, American Crafts Thickers - Chit Chat Orange and Scenic Route Sticker Letters.)
Maya Road keychain project - Zoo Train
Looking for a cute project for the kids? I saw an idea on the MR blog last month where they mixed their train album and a zoo keychain and made a zoo train, complete with animals. I took it a step farther. This is just the beginning of this project but its going to be a Christmas present for some cousins. This is why I made multiple animals. There are 7 of them so they'll each need animals.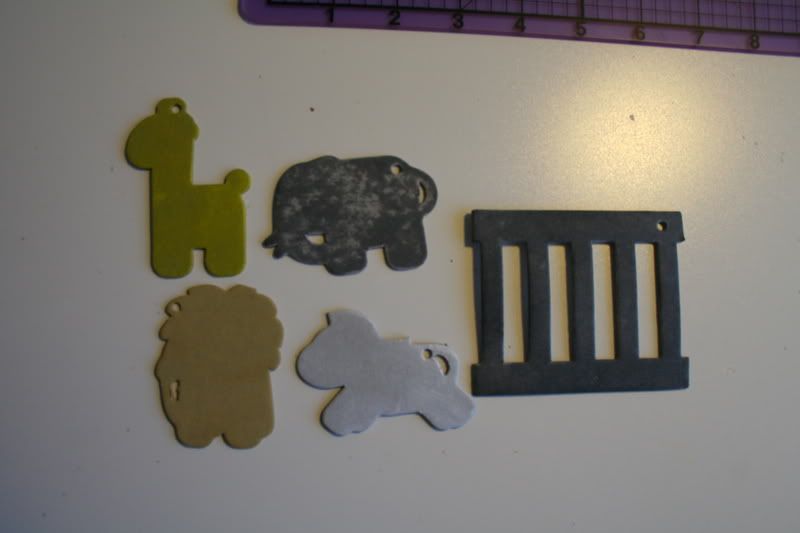 I took 4 sets of the zoo keychain and inked each piece including the bars. Then I stamped the animal image. (These stamps are on backorder from Maya Road, but we have ordered them.) You can also draw the animal features (if you're one of those crafty people who can draw).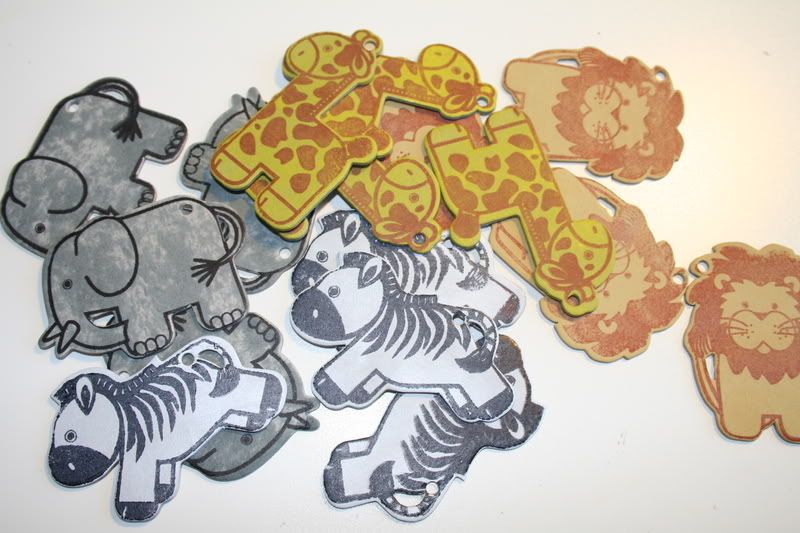 I sealed the ink and stamped image with a thick layer of Glossy Accents to give it a finished look. Wait a lifetime for the GA to dry and you have some really cute animals.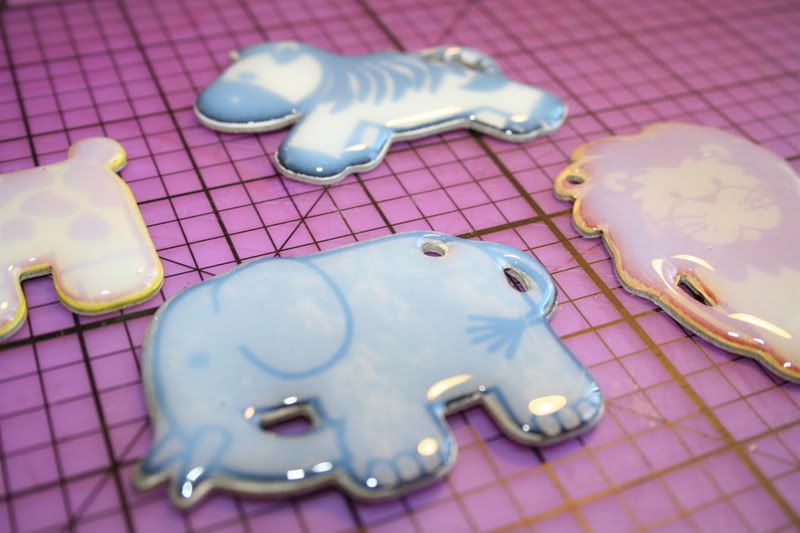 Now I have to work on the train album. Its going to be a playset instead of an album.