Oestergard - a mile long pedestrian street. Lots of shops, churches, fountains - you get the point.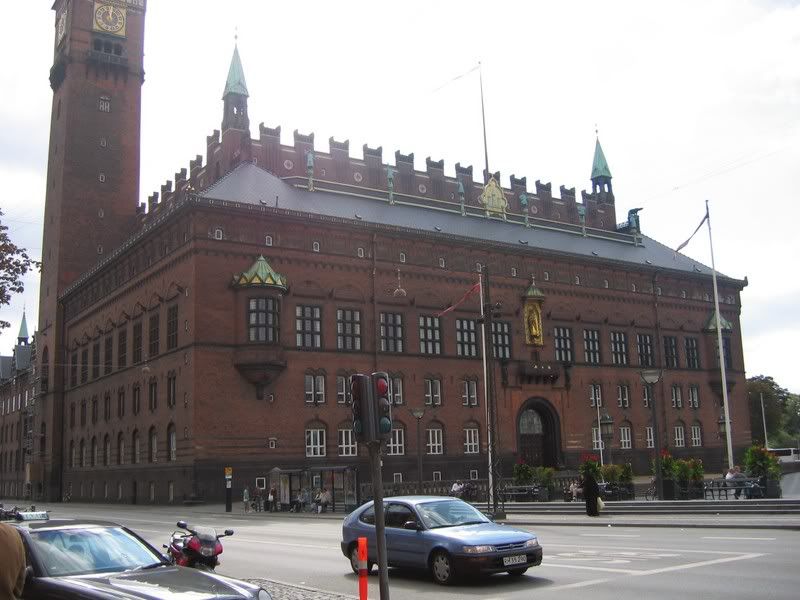 Town Hall in Copenhagen. At one of the Pedestrian street was our hotel and at the other, Tivoli Gardens and Town Hall Square.
Parliament Building - 4 dragon tails swirled. Pretty cool to see.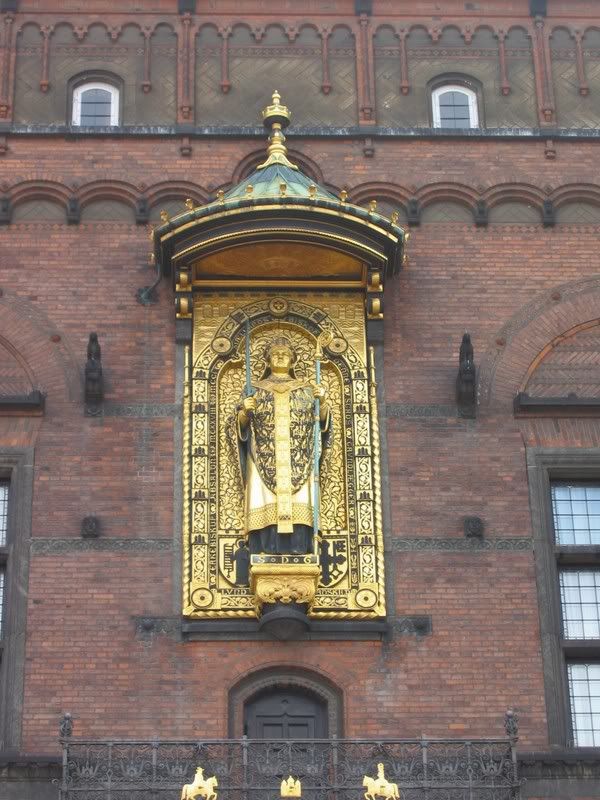 Statue of the founder of Copenhagen - Bishop Absalom. We were told on our tours that anything that looks like gold, is gold. This is on the front of the Town Hall Building.